FHA Home Loans in Madison, Wisconsin
FHA home loans are available in Madison, Wisconsin, and are insured by the Federal Housing Administration, an agency with the United State Government. Borrowers in Wisconsin with FHA home loans will be expected to pay for mortgage insurance, which is basically a guarantee to protect the lender from any losses if the borrower defaults, and fails to repay the loan. The FHA agrees to step in to cover the lack of payment. This guarantee also allows lenders to make larger mortgage loans in cases where the application would otherwise be denied.
Wisconsin FHA home loans offer less rigorous lending standards and can help accommodate borrowers with low credit scores, typically as low as 500. An FHA home loan requires a down payment of only 3.5%, while other loan programs generally require a larger down payment. It also allows a higher debt ratio, which means the amount spent on monthly payments needs to be "reasonable" when compared to your monthly income. All of these factors can make the FHA home loans program accessible to more people in Wisconsin.
FHA Home Loan Highlights:
3.5% down

Gift money allowed toward down-payment

Low interest rates

Low FICO score requirements

Many types of

FHA home loans are available in Wisconsin:

30 year fixed rate mortgage

ARMs

FHA loans for condominiums

Graduated mortgage payments
FHA Home Loan Eligibility: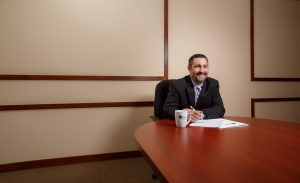 Loan limits vary by county

No income restrictions
If you would like to learn about your FHA home loan options, including more about the requirements, and most importantly — if you qualify —  contact us today, or